Elliott wave Analysis: 10 Year US Notes, GBPJPY and USDJPY Intra-day Update
10Y US notes just started to break out of a triangle as expected and seem like risk-off mode is finally in play. GBP is currently very strong, but GBPJPY just hit some nice resistance line within five waves. So, despite strong GBP, GBPJPY still may face a pullback, while we are in risk-off mode. That said, if GBPJPY turns sharply back below 145 regions, then this would be a signal of a completed five-wave rally that can send price even lower within three waves of correction towards 141 support area.
10 Year US Notes, 4h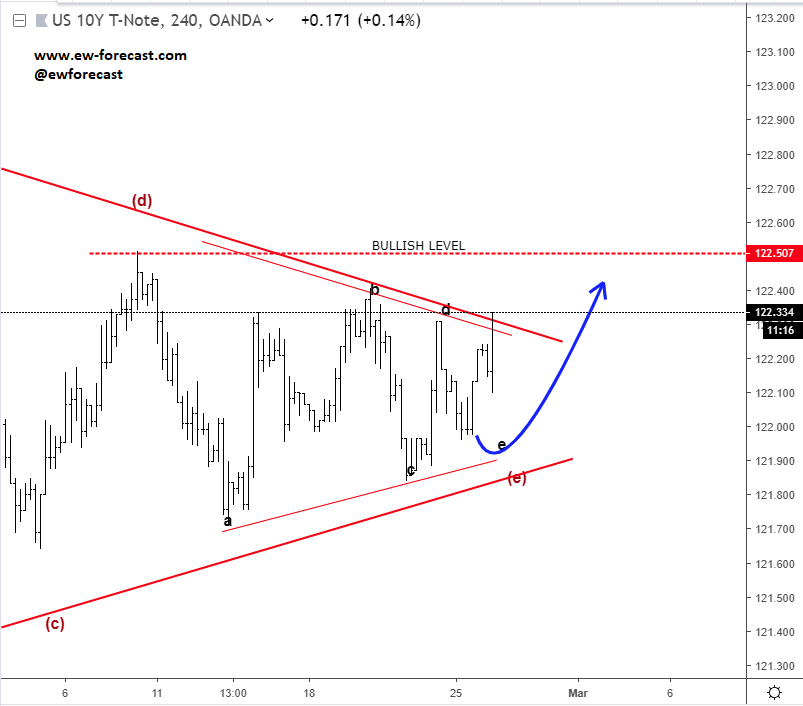 GBPJPY, 1h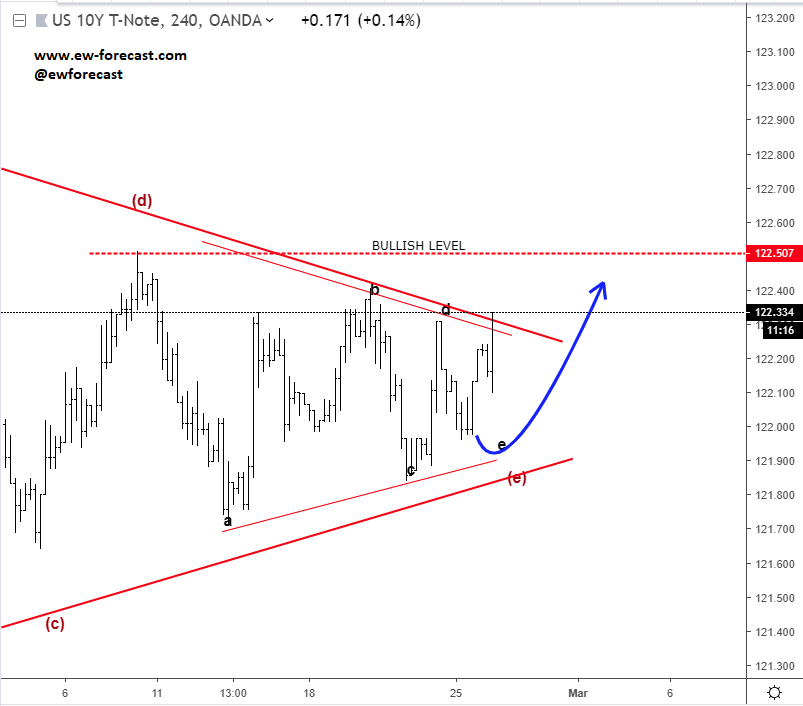 USDJPY made a spike into a new high yesterday, but out of a triangle, which suggests the final leg before a reversal. And, as you can see, the price immediately turned sharply down with five waves, so seems like USDJPY can be finally turning bearish, especially now when 10Y US treasury notes is breaking out of a triangle that can cause a risk-off mode. However, we still want to see a break below 110.55 regions to confirm our view. That said, we believe that JPY can be a save heaven in the upcoming days.
USDJPY, 1h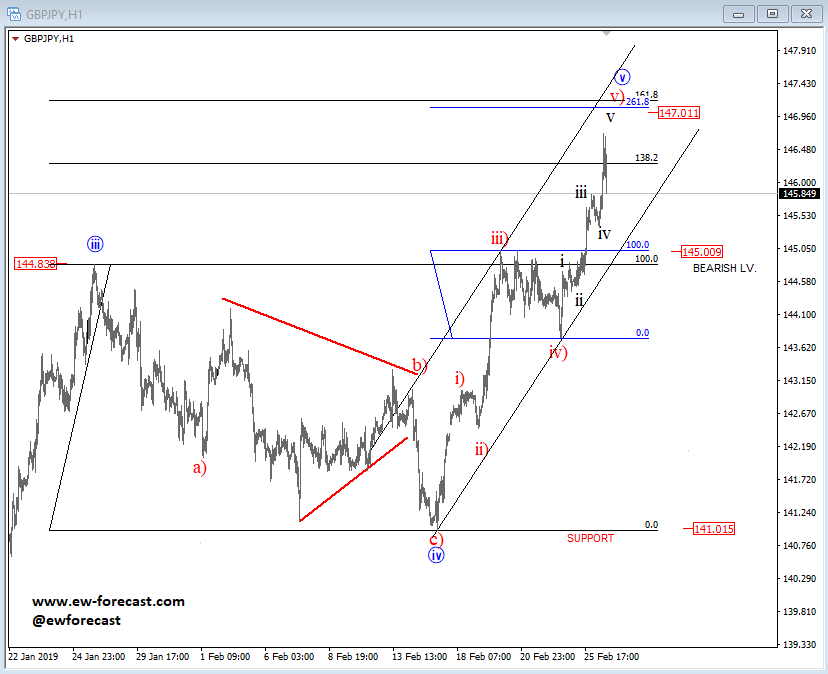 The post appeared first on Forex Crunch.