Elliott Wave Analysis EURUSD, 10 Year US Notes and USDJPY
It's the NFP day, so the market can make a lot of interesting developments on EURUSD. Ideally, we will see the first push up into wave iv) resistance at 1.1250/80 areas before market may turn down for a wave v) to a new low, towards 1.1140.
EURUSD, 1h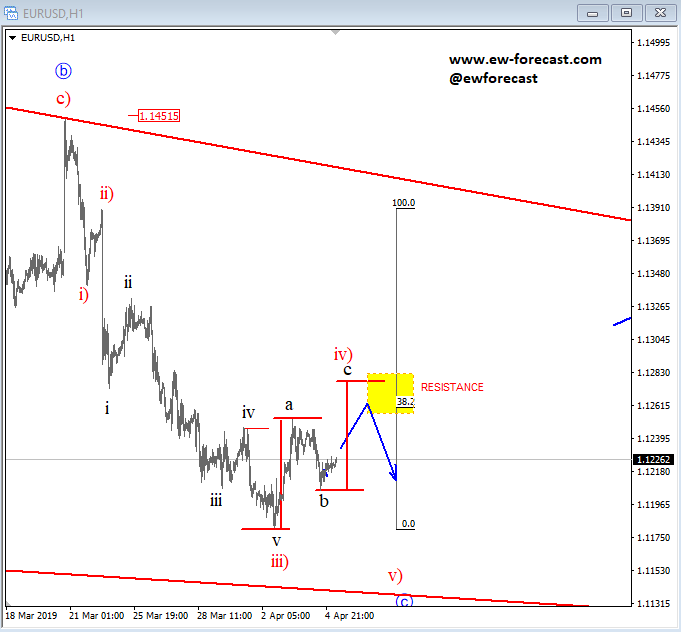 On stocks, I still think we may see a reversal lower, at least temporary if we consider that 10 year US note may see a rally up into wave c) of a corrective, irregular structure.
10 Year US notes, 1h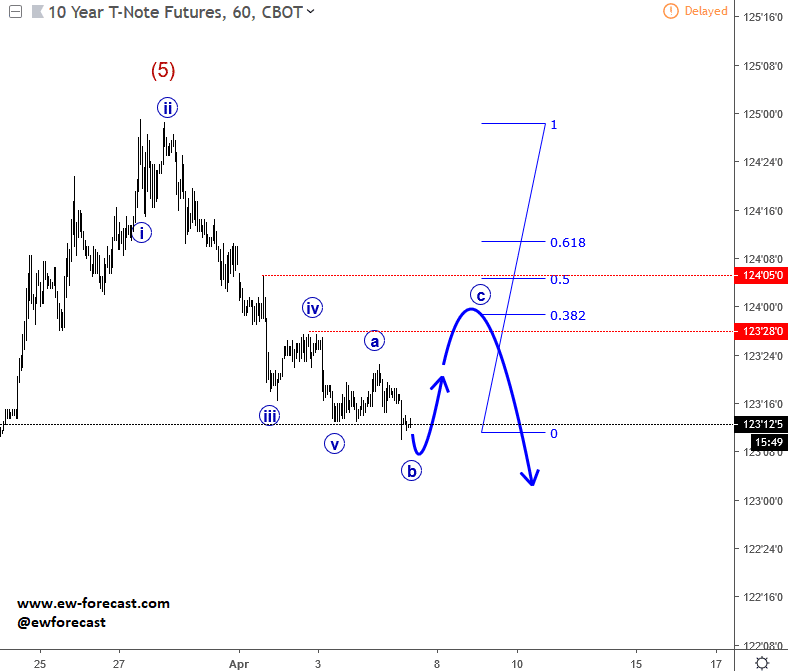 USDJPY should also be on our radar screen as EW pattern looks clear; it's a bullish trend, with wave 3) in play, so I will watch for a wave 4) pullback to maybe get in on the long side next week.
USDJPY, 1h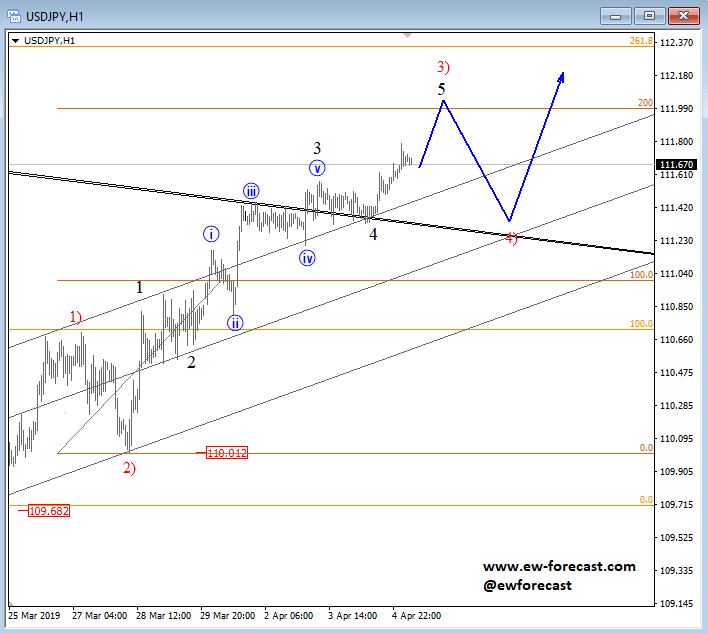 The post appeared first on Forex Crunch.