Elliott wave Analysis: EURUSD, USDJPY and 10 Year US Notes Morning Updates
Good morning traders.
Markets did not move much on Friday despite better than expected NFP report, so technically speaking my view remains the same on EURUSD. I am looking for more weakness after wave four is finished which can be underway to 1.1250-1.1280 area from where we may see a final euro drop to a new low.
EURUSD, 1h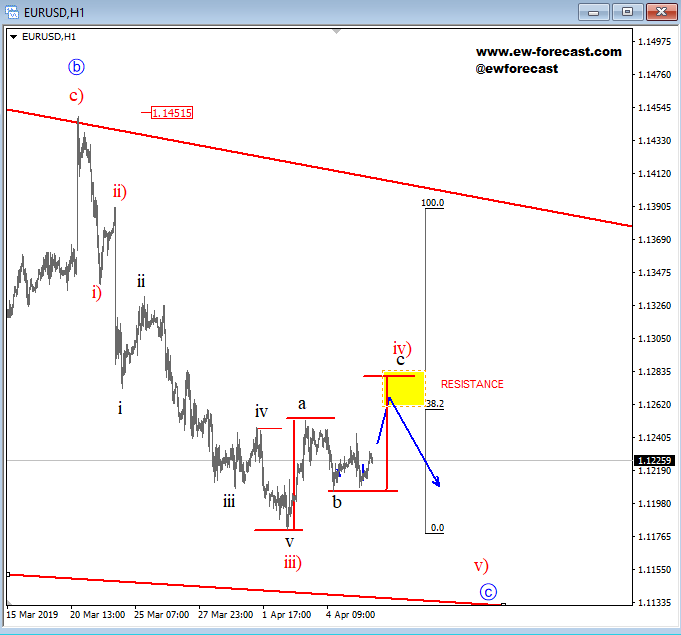 While EURUSD may be headed lower I would expect USDJPY to continue higher after a three-leg set-back to 111.00 support to complete wave four. This one can also continue higher when 10 years US notes complete current corrective rise into 124'00 area.
USDJPY, 1h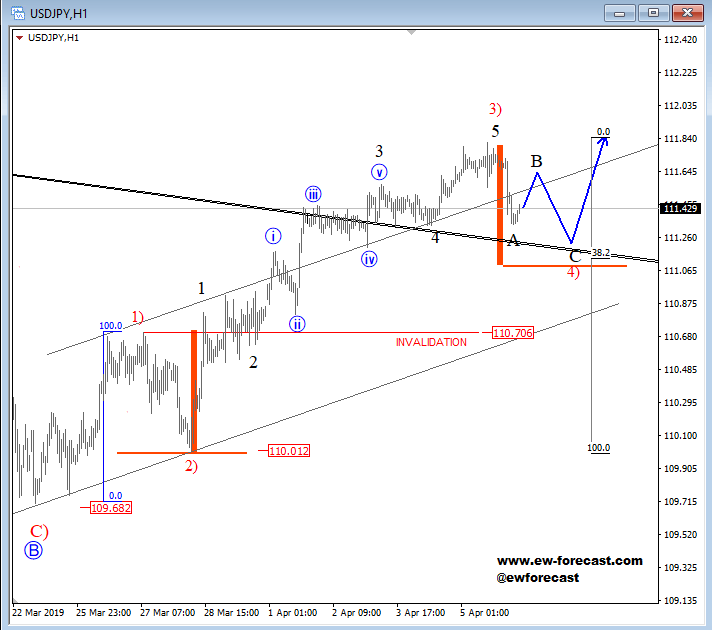 10 Year US Notes, 1h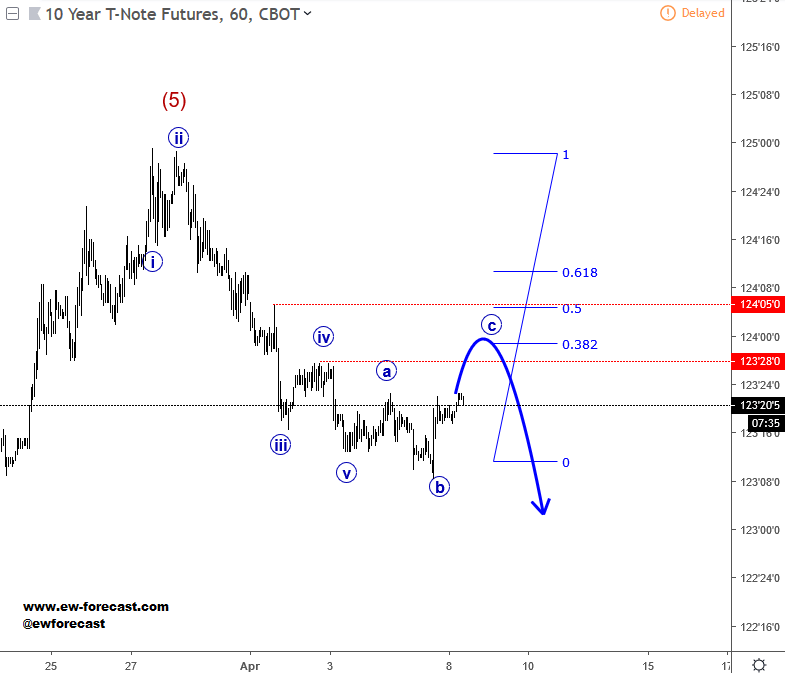 The post appeared first on Forex Crunch.